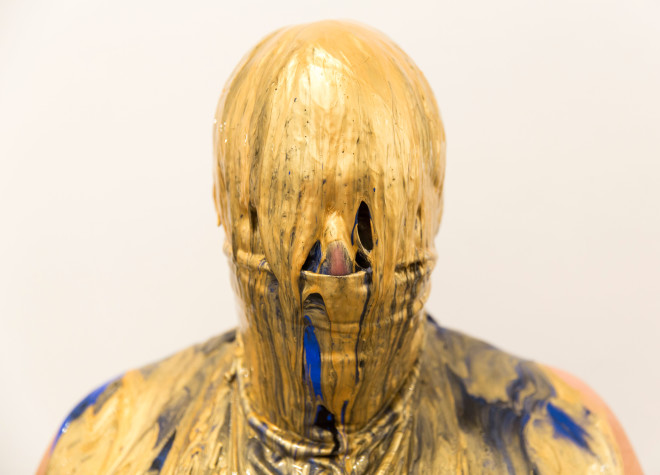 greermany

Performance
~210min

4th April 2015

galery
cheap arts
athens/gr

photos:
Monika Sobczak

I'm standing naked in the galery my mouth covered by a black cloth. In front of me stand five bottle filled with paint of different colors: black, blue, gold, red and white.

I start by pouring black paint over my head. The paint is dripping slowly down my face and onto my body. Breathing is difficult. After a short while I continue with the other colors.

Whilst the paint is running down my body I' stand motionless humming fragments of the German and Greek national anthems. Until I pour out the white paint, after which I remove the cloth and breathe freely. Leaving the scene slowly.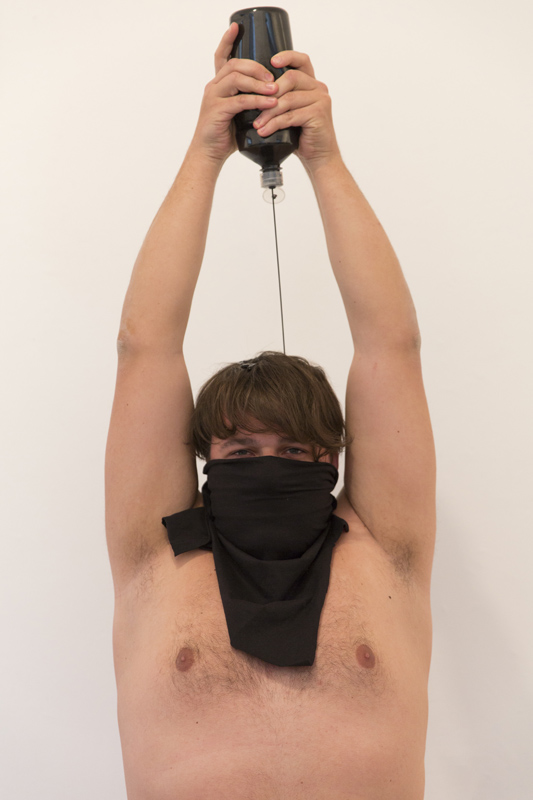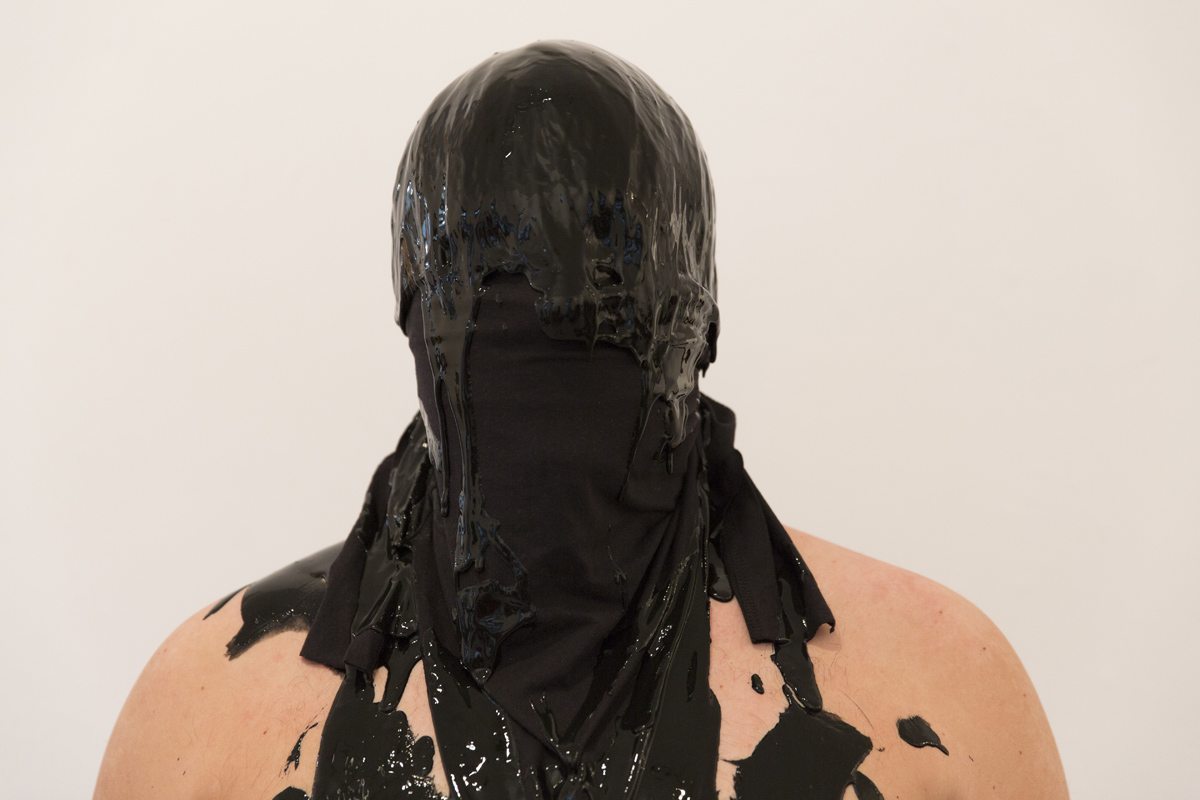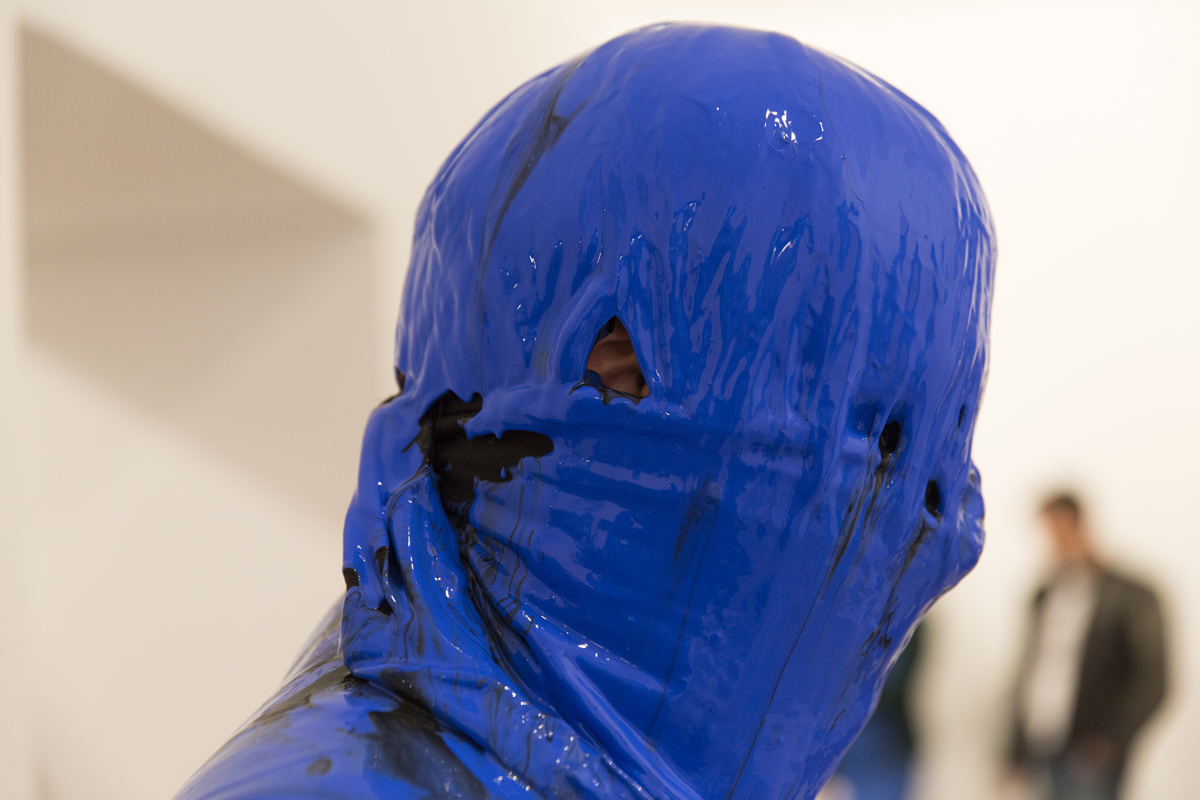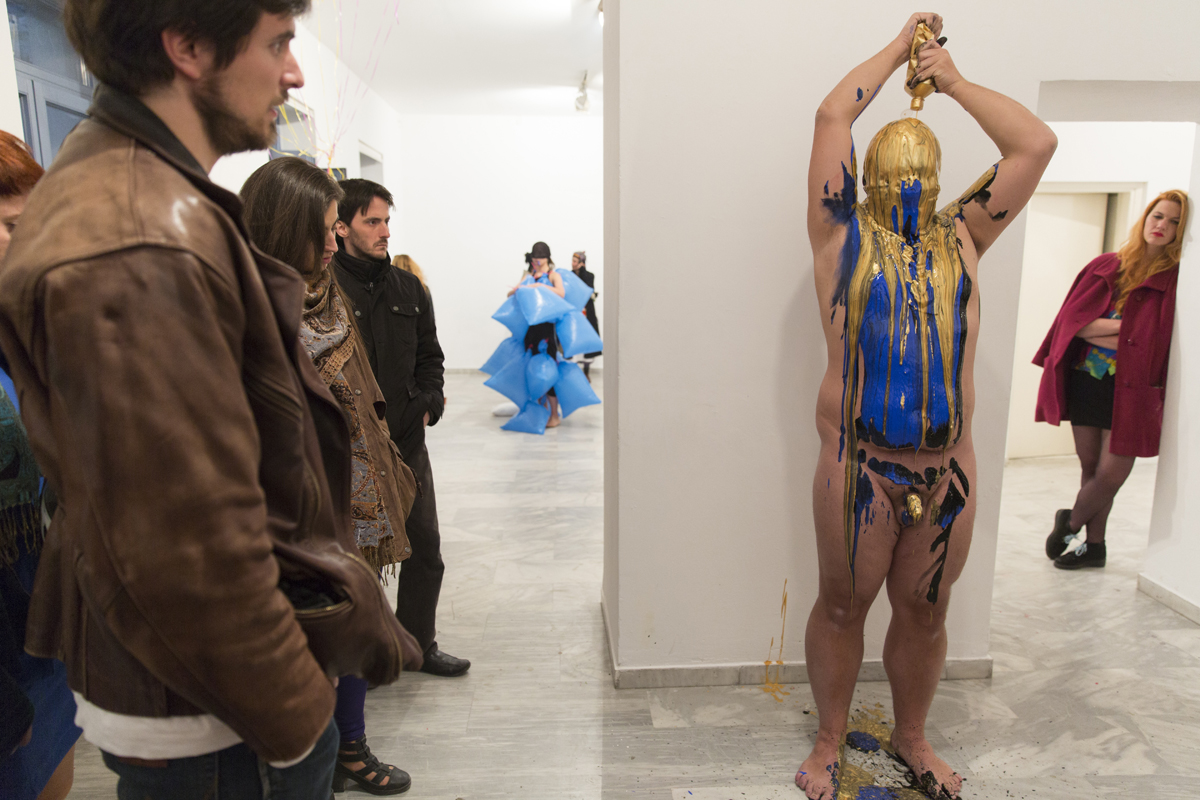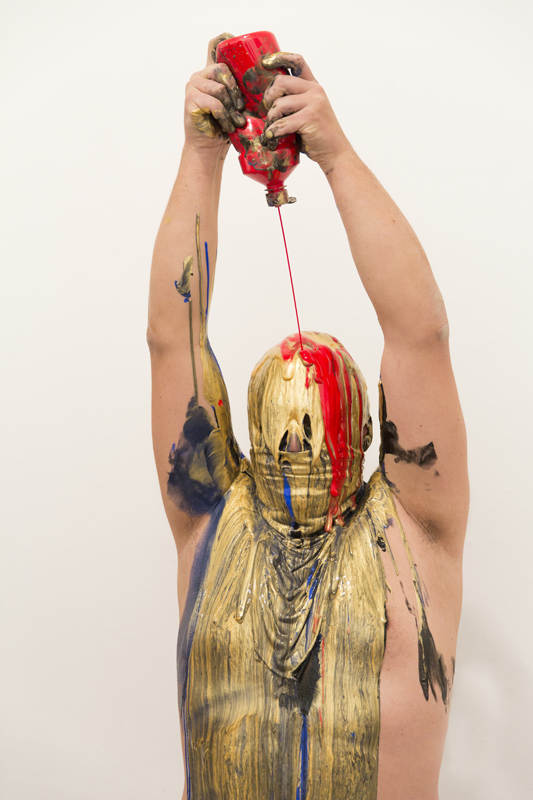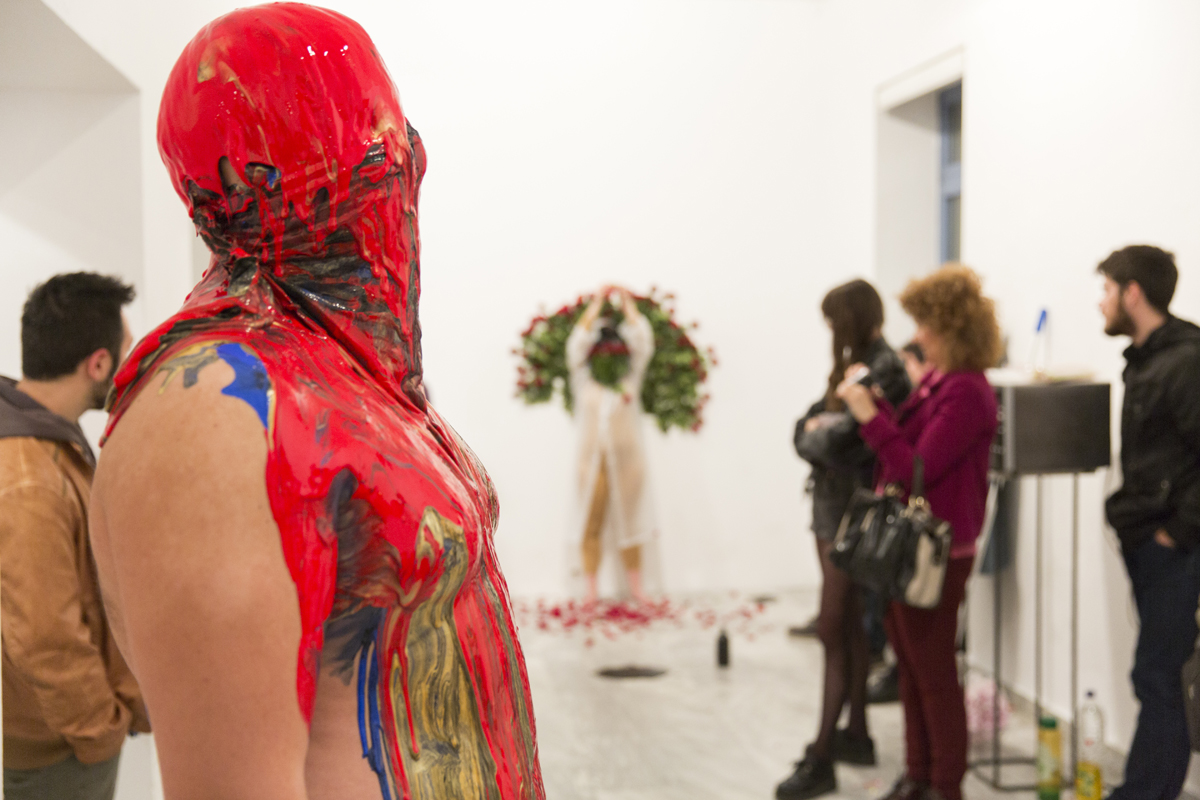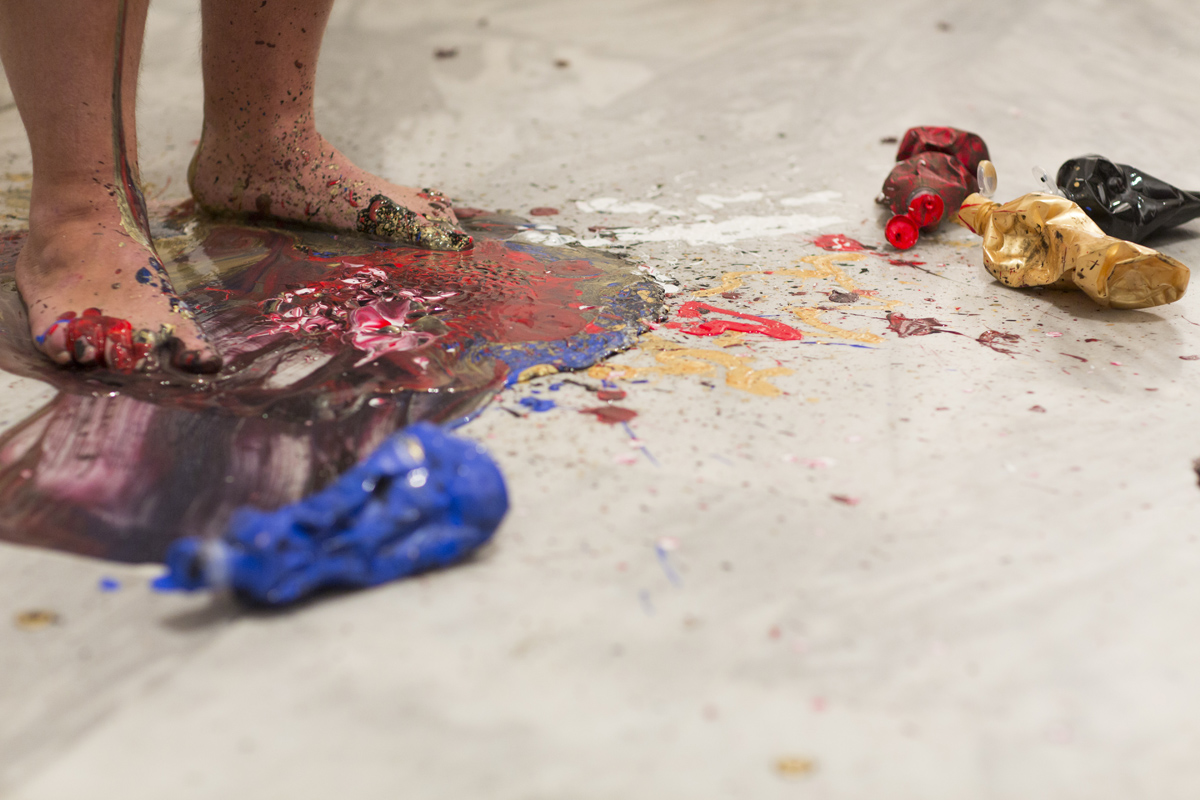 This piece was shown during
Performance Art Studies PAS# 38
by BBB Johannes Deimling
In cooperation with
epitelesis – performance art foundation